4-DAY PHARPING PILGRIMAGES
With Sisse Budolfsen & Alex d'Artois
1TH – 4TH FEBRUARY 2018 / 22TH – 25TH FEBRUARY 2018 / More dates to-be-announced
The Pharping Pilgrimages is a four-day pilgrimage held in the area of Pharping, located in the South-Western corner of the Kathmandu Valley. It is the ideal long weekend get-away if you are a resident of Kathmandu, wishing to further explore the Buddhist culture in Nepal and learn about Tibetan Buddhist meditation techniques, or if you are visiting Nepal and wish to take a few days out of of your programme and explore a sacred valley with many holy sites.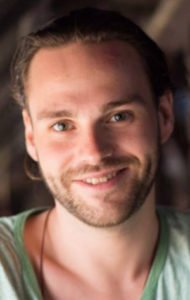 Sisse Budolfsen and/or Alex d'Artois will be the meditation instructors and guides on these 4-Day Pharping Pilgrimages in the Kathmandu Valley. For more information on Sisse & Alex, please go here.
We start the day by exploring the inner experience of awakening through meditation practice, and in the afternoon sessions we enhance the experience by becoming pilgrims and yogis by visiting and paying homage to the many local shrines, temples and meditation caves in the Pharping Valley.

Daily Schedule
8:00 – 8:30 Meditation
9:00 – 10:00 Breakfast
10:30 – 12:00 Morning session on Tibetan Buddhism & Meditation Practice
1:00 – 2:00 Lunch
2:00 – 3:30 Free time
3:30 – 5:30 Visiting sacred places
7:00 – 8:00 Dinner
8:15 – 8:45 Evening meditation
Info on Meditation
There is no prerequisite for joining the pilgrimage, or to have in-depth knowledge or experience with the practice of meditation.  Simply, to have the wish to go deeper with one's mind, and to have curiosity regarding its functions is enough. There is nothing religious about the practice of meditation, or to visit sacred places and shrines. In fact, there is nothing even Buddhist about it. The practice of meditation is simply a tool to bring your mind back to a place of naked awareness, to a place of basic space with yourself. In fact, it is simply put a technique with which to uncover all the layers of hope and fear, grasping and expectations that are all such strong habits of the mind.  With the practice of meditation we can learn to come back to ourselves, and to become familiar with the groundless and raw quality of reality.
For a more detailed itinerary, go here.