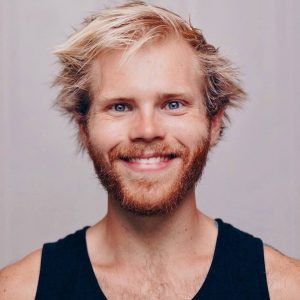 This yoga & meditation journey will be jointly facilitated by yoga instructor Jeffrey Lester, and an experienced Himalayan Hermitage facilitator. The groups will hold the maximum amount of 15 people.
Originally from Atlanta in the USA, in 2014 Jeffrey unwittingly embarked on a spiritual journey when he decided to leave a career in academia to follow his interest of sharing nutrition and fitness with others. Soon after he quickly discovered his true purpose and the wonderful gifts that yoga has to offer. Grateful to be in the position to share his living wisdom and his infectious childlike energy, he travels around the world teaching workshops and master classes to embrace and uplift communities of all types. He leads workshops and courses internationally and facilitates yoga teacher trainings for Happy Jack Yoga, an international yoga school based in Canada.
– We are very excited to be facilitating this yoga & meditation journey together for the first time!