This Yoga & Meditation Journey will be jointly facilitated by yoga instructor Nathalie Royer, and Alex d'Artois as the Himalayan Hermitage facilitator. The group will hold the maximum amount of 15 people.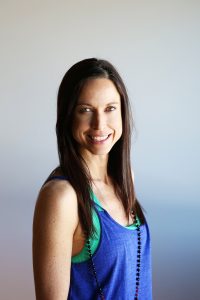 A practitioner for over 15 years, Nathalie Royer has studied Ashtanga yoga, Vinyasa yoga and now specializes in Anusara style. She began her yoga journey in Colorado, before living and practicing in Frankfurt Germany and Amsterdam Netherlands. She completed her certification in Boston before returning to her hometown in Quebec Canada. A runner and a mother, she is familiar with the balance and the benefits that yoga offers. Nathalie brings a relaxed, warm and open energy to her instruction of yoga, infused with the emphasis on alignment. She strives to offer a practice that is nourishing to the spirit to help enhance self-awareness and being in the present moment.
For more information on Alex, please visit this page on 'Meet the Founders'.
– We are very excited to be facilitating this yoga pilgrimage together for the first time!