This Yoga & Meditation Journey will be jointly facilitated by yoga instructor Nathalie Royer, and Alex d'Artois as the Himalayan Hermitage facilitator. The group will hold the maximum amount of 18 people.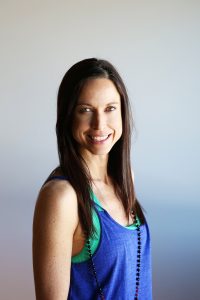 A practitioner for over 20 years, Nathalie specializes in Hatha style. She began her yoga journey in Colorado, before living and practicing in Frankfurt Germany, Amsterdam Netherlands, Boston USA and now back in her hometown. A runner and mother she is familiar with the balance and benefits yoga offers beyond itself. Nathalie has accrued over 1000 training hours in hatha yoga, yoga for children, aerial yoga, yin yoga, yoga Nidra, therapeutic yoga and Reiki. She has also organized a yoga retreat in Costa Rica as well as a 14 days yoga and meditation retreat in Nepal. She is currently co teaching a 200 Yoga teacher training.
For more information on Alex, please visit this page on 'Meet the Founders'.
– We are very excited to be facilitating this yoga & meditation journey together again!