This yoga & meditation journey will be jointly facilitated by yoga instructor Cecilie Svendsen and Himalayan Hermitage founder and facilitator Sisse Budolfsen. The group will hold the maximum amount of 21 people.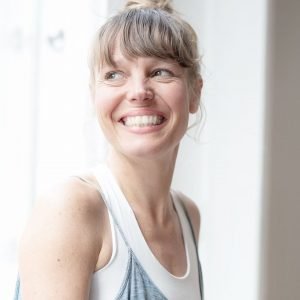 Cecilies teachings are always warm and loving. She teaches from an open heart and guides you with care and support for who you are and where you are. Always seeing you. And helping you see yourself. Her guiding is non judgmental
and her experience is vast. With more than 900 hours of training in Yoga and yoga therapy, she runs and own UpDogYoga in Copenhagen, which is a modern yoga studio, based on the beliefs that Yoga is so much more than Asanas and body awareness. Even though it strengthens the body, it even more so calms the mind and balance the emotions and enhance the senses. It is a perfect gateway to inner wisdom. And has a profound way of awaken the sleepy. The reality of the human mind, is that it has the potential to be infinite and pure.
– We are very excited to be facilitating this journey together for the first time!