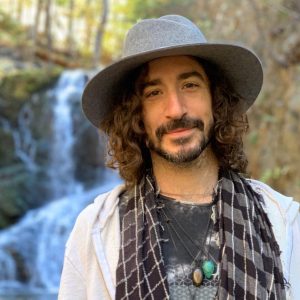 This yoga & meditation journey will be jointly facilitated by yoga instructor Michael Hewett, and Himalayan Hermitage founder & facilitator, Sisse Budolfsen. The groups will hold the maximum amount of 21 people.
Michael Hewett has studied & taught Yoga & meditation for over 21 years and is a professional musician for over 30 years. In 2010, at the request of the community he founded Vessel Academy, which offers a braided spectrum of mind & body practice for daily life. This experiential educational training system marries Indian, Tibetan Buddhist & Yogic technologies. Michael is a graduate of Berklee College of Music and makes custom mixes with live musical performances during each class experience. Michael's teaching approach empowers students to live a conscious life in support of thriving conscious communities. We teach to live alive.
– We are very excited to be facilitating this yoga & meditation journey together for the first time!