Pilgrimage Journey to Mount Kailash for the Saga Dawa Festival
7th May – 23rd May 2019
With Sisse Budolfsen & Alex d'Artois
We invite you to take part in experiencing one of the most authentic living traditions in the world, namely the Buddhist culture of the Himalayas, on a pilgrimage journey to the holy land of Tibet. The countless blessings from the accumulation of merit of the many yogis and yoginis who have practiced the path of awakening here for centuries, seep out of every monastery and shrine in Tibet. On this pilgrimage journey we travel to Mount Kailash in the Western part of the country, regarded by Tibetan Buddhist masters in the Himalayan region as one of the holiest mountains on our planet.
The Pilgrimage Journey in a Nutshell
We start the journey in Kathmandu where everyone gathers. After spending two nights here we continue the journey onward to Lhasa. Just half a century ago, very few foreigners travelled to travel to Tibet. Today, it has opened up very rapidly, yet in spite of this exposure to the outside world, it has kept its sacredness and authenticity very much alive; This is a living tradition of awakening the heart of compassion. We will spend a few days acclimatizing in Lhasa, before we head West toward Gyantse, Shigatse, Saga, Chiu Gompa and finally, to Mount Kailash where we will do the three-day kora. We return to Nepal south of Saga and will travel overland into Nepal via the new border crossing between Tibet and Nepal.

Introducing the Facilitators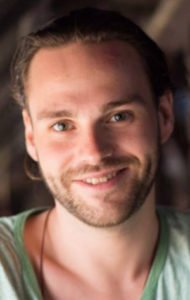 Alex has studied and practiced Tibetan Buddhism and meditation practice for a number of years. He has a wealth of experience in introducing practices and methods within Buddhist philosophy and meditation practice to a Western audience. Alex has been based in Nepal for the last number of years and has excellent local knowlege in connection to the Himalayan region and its sacred spots. For more information on Alex please go here.
Sisse Budolfsen has been based in Nepal on and off for nearly 12 years and has a wealth of experience in Nepal, Tibet and in the Himalayan region. Sisse has studied and practiced Buddhist philosophy and meditation practice throughout her time in Nepal, and Sisse will guide and co-facilitate the meditation and philosophy sessions during the pilgrimage. For more information on Sisse Budolfsen, please go here.