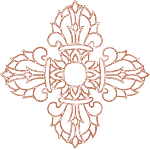 Himalayan Hermitage
Our team offers tailor-suited and pre-packaged Pilgrimage Journeys in the Himalayan regions of Nepal, Tibet and Bhutan (India to come in 2019). Our expertise comes from merging Western and Eastern perspectives. We explore the hallmarks of Himalayan Buddhist cultures –philosophy, history and various cultivation practices, such as mindfulness, compassion and wisdom. With this we offer a unique introduction to the spiritual heritage of the Himalayan region through becoming pilgrims (rather than tourists) as we immerse ourselves experientially into the raw, powerful environments and uplifting cultures of the Himalayas.
Discover a Living Wisdom Tradition
Upcoming Pilgrimage Journeys
Our Team
Alex d'Artois, Co-Director & Facilitator at Himalayan Hermitage
Originally from Montreal, Canada Alex has been based in Nepal for the last number of years and has in-depth knowlege on the many sacred sites of Nepal and the Himalayas.
Alex has studied Buddhist philosophy at a Tibetan monastery in Boudha, Kathmandu and is therefore familiar with a traditional classical Tibetan learning environment. At the same time, Alex's studies in Tibetan Buddhism have stemmed from a psychological or secular interest, which comes out when he introduces these foundational Buddhist practices to a Western audience.
Sisse Budolfsen, Co-Director & Facilitator at Himalayan Hermitage
Thanks to a wealth of experience in Nepal and in the Himalayan region, Sisse is a knowledge gateway between Asia and the West. For the last eleven years, Sisse has been traveling to Nepal and Tibet. Sisse is originally from Denmark.
Ten years of experience with meditation practice and for the last years, guiding meditation at the Himalayan Buddhist Meditation Center (HBMC) in Kathmandu, combined with local experience as a freelance consultant for various international organisations, her studies of Tibetan Buddhist philosophy and Tibetan language, as well as working as a travel guide in the Himalayan region are the basis of her expertise to found Himalayan Hermitage. Sisse is the founder, as well as photographer and guide of Himalayan Hermitage.
What People Say
"Sisse, Alex and Alix (yoga teacher) are superb guides in yoga, meditation and in the Buddhist practice and tradition. The treks were amazing, and practicing with the monks and nuns was priceless. I have many tools to bring back with me and apply to my life at home. I thoroughly enjoyed the Nepal experience with Himalayan Hermitage!"
Jackie Brandabur, pilgrim from Washington, USA
"My experience with Himalayan Hermitage has been life-changing. The friendly, knowledgeable and charming guides lead you through some of the most challenging situations with grace and compassion. Whenever I thought I hit my limit physically or mentally I was able to fall back into the practices they taught me; or simply open my eyes to the beautiful of Nepal to be reinvigorated on the journey. I am so grateful"
Sarah Helt, pilgrim from Los Angeles, USA
"I have learnt so much. I have learnt to trust. Trust in people, in situations, and in myself. And to have courage. To dig deep and to trust that everything will be ok. I have also learned about the true nature of peoples, their kindness, generosity and their unconditional love. Additionally, the introduction to Buddhist philosophy has been so complimentary and interesting. Nepal is an amazing and interestingly diverse country with very peaceful and loving people. Finally, I have learned how complimentary the yoga and meditation practices are in daily life and how this consistency is so important for progress"
Sybil Foster, pilgrim from Geneve, Switzerland
"What seems to be very complicated back home is kind of presented in a simple framework to build upon. I feel even more curious now after being presented to the Tibetan Buddhist philosophy. I feel happy that it is so accessible for me as a Western person. I really feel welcomed here, in Nepal. And being with the monks up early in the morning, meditating. And just to be part of this culture in a very natural way.... read more"
Anna Cecilie Skovgaard, pilgrim from Copenhagen, Denmark